Andrew Buller's Book Series
The Rhymers
Children's Rhyming Alphabet Stories
Over the last decade it has given me great pleasure to bring to life The Rhymers book series. There are now over 60 books available suitable for all ages from birth to eight. The stories follow the lives of the 26 alphabet characters from Ace through to Zoom. You will also meet The Rhymers' delightful dog, Mubble Pup.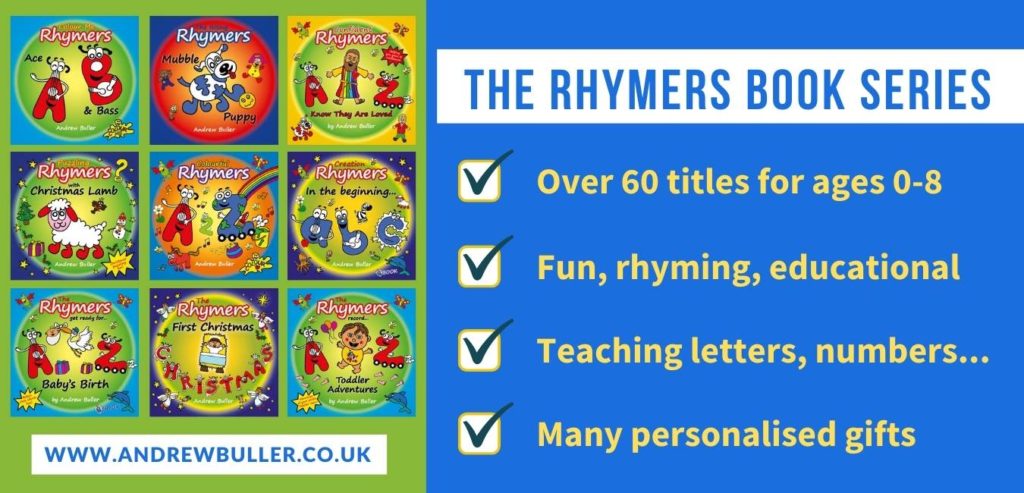 Fun & Educational
Education is at the heart of The Rhymers book series. Through simple rhyming text, engaging story-lines, fun characters, beautiful illustrations and so many things to spot children are learning without even realising it.

Many titles have been written with specific early learning goals in mind; teaching children their alphabet, numbers, shapes, colours, first words, counting and more.
It gives me great pleasure to create unique, personalised books for children of all ages (and even adults!) with many titles for birthdays, Christmas, a child's birth, first year and toddler adventures.
I love to share my stories with nurseries, schools and libraries – FIND OUT MORE >
Want to find out more about The Rhymers book series – LET'S TALK >
Subscribe
to my email list to receive exclusive updates before anyone else AND my FREE EBOOK: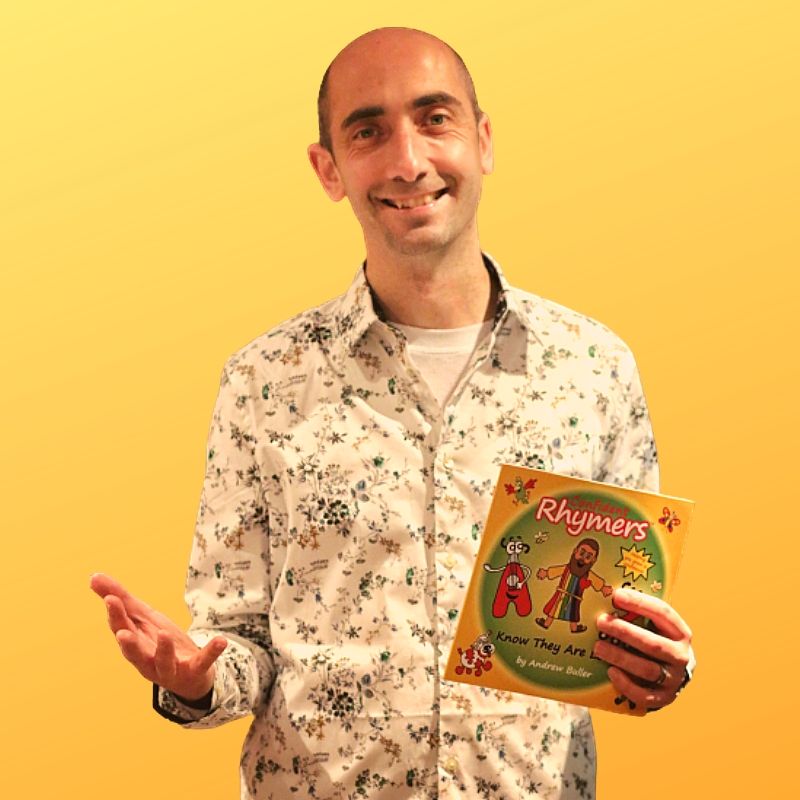 Testimonials
A selection of testimonials from children and adults who have enjoyed The Rhymers series – read more.




If you would like to find out more about my children's books or booking me to visit you I would love to chat.